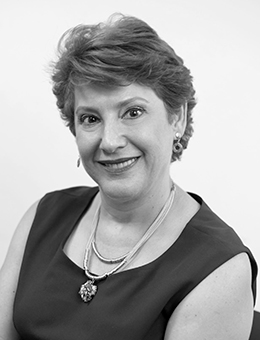 Assunta Napolitano Camilo
Mechanical engineer from Escola Politécnica-USP-Brazil, with specialization in Industrial Administration from FCAV/USP and in Marketing from ESPM and Business School. Additionally, she attended to other courses and internships in the packaging area, both in Brazil and abroad.
She has over 30 years of experience in the packaging market, with expertise in the areas of development, strategic planning, and business management: Cyklop, DixieToga, TetraPak, and Ripasa.Also, a writer and an international speaker, she has covered themes as packaging, colors, design, trends and innovations, sustainability, among others. Participation in major national and international events and fairs related to the packaging industry: InterPack, K, Emballage, Chinaplas, Canton Fair, Tokyo Pack, Envase, Anuga, Drupa, Pack Expo, Packaging, SIAL, ISM, Ambalaj, Andina, etc.).
Assunta Camilo has won national and international awards and was elected the professional of the year in the 20th Embanews Brazilian Packaging Award. She has also won "The best pack of the year". Currently, she is the Director of FuturePack and Instituto de Embalagens (Packaging Institute).
Simone Ruiz
Coordinator
Bachelor in Industrial Chemistry by the Oswaldo Cruz University, with a postgraduate degree by UFPR in Sustainable Projects, Climate Change and Carbon Corporate Management, and trainee teacher in Chemistry. She worked for 24 years in the Industry, in the areas of Research and development of Packaging, Quality and Management of Innovation projects. Worked in the companies: Nestlé, Mondelēz and Antilhas Embalagens Conducted courses related to packaging in the USA and Europe. She conducted projects of leading brands in Brazil (South / SE / NE), Argentina and Mexico. Also, she coordinated development projects of flexible, rigid packaging, carton, paper, cardboard, tin, adhesives among others. Co-author of Embalagem Melhor. Mundo Melhor and Better Packaging. Bewtter World. book colection. She is a Project Consultant at the Instituto de Embalagens and FuturePack Consultancy.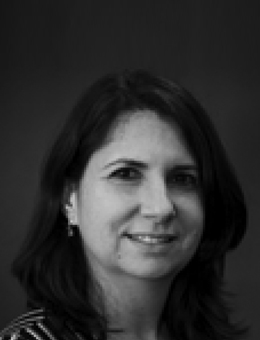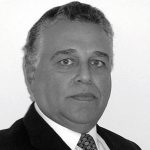 Antonio Andrade de Paula
Technical Conseil
Chemical engineer from Faculdade de Engenharia Industrial (FEI)/ Brazil, having attended packaging specialization courses in the United States and Germany. He has been working in the packaging market since 1976 for companies from different segments: Toga, Itap, Embapack, AlliedSignal, TIV Plastics, FEVA. In addition, he has worked as a technical consultant in the areas of flexible packaging, biodegradation, recycling, and sustainability. He is presently the co-owner of Digital Brain Consultoria e Treinamento, a company dedicated to consulting and training of packaging industry professionals.
He is a teacher at Instituto de Embalagens and coordinator of the Flexible Packaging course.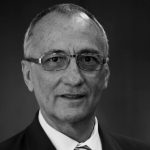 Claudio Marcondes
Technical Conseil
Material engineer from the Federal University of São Carlos with specialization in Polymers, he has also post-graduation degrees in Financial Administration from FAAP, Marketing Business Administration from ESPM, Strategic Innovation Management from Unicamp, and Packaging from the Michigan State University. He has 25 years of experience in the areas of product development and markets. Currently, he is a Master's student in Materials Engineering at Unicamp and Technical Services Manager at Cromex. He is a teacher at Instituto de Embalagens and coordinator of the Flexible Packaging course.
INVITED COAUTORS
Antonio Bugatti Júnior
Technologist in Precision Mechanics, graduated from the Faculty of Technology of São Paulo (FATEC-SP), with a post-graduate degree in Production Engineering from São Judas Tadeu College. Currently, at Multivac Brasil, develops automatic packaging solutions and machines for the various types of products. Product Application Engineering Coordinator at Multivac.
Arnaldo Neves Oquendo
Graduated in Materials Engineering from the Federal University of São Carlos, specializing in polymers. He has 25 years of experience in the research and development of flexible packaging, he is a specialist in resins for coextrusion and in coextrusoras of last generation, including modifying and incorporating technology. You also know the various types of packaging equipment. He has worked in transformers such as: Unipac Embalagens, Clopay, Viscofan and currently working at ExxonMobil.
Elcio de Sousa
Graphic Technician, Bachelor's Degree in Chemistry from the University of Guarulhos, Post-Graduate in Production Management from the Federal University of Santa Catarina. Specialized in Graphic Production by the Training Center for Graphic Arts in Chemnitz – Germany Master in Mechanical Engineering – materials and manufacturing processes at Unicamp. Director of SENAI Barueri School and SENAI Theobaldo De Nigris School – Mooca. Professor and consultant in several companies in graphic arts and packaging areas; Professor at the postgraduate course in Packaging Engineering at the Instituto Mauá de Tecnologia. He has worked in companies such as Editora Abril, Van Leer Embalagens Industriais and member of ISO's international standards committee for the graphic segment.
Eric Fresnel
Graduated from Business school, completed a course in business administration from American university whit a specialization in industrial marketing. He joined Sleever International in 1980, where he successively held positions in sales, marketing management and general management and general management. Currently of Sleever International.
Fernando Ferreira
Graduated in Environmental Technology from SENAI Instituto de Tecnologia "Mário Amato" and Chemical Engineering from São Bernardo College, postgraduate in Business Management from Escola Superior de Propaganda e Marketing (ESPM), specialist in Environmental Engineering from the University of Campinas (UNICAMP). He has 23 years of experience in the chemical industry, in the areas of Quality and Regulatory, R & D and Innovation Process, mainly in Nitrocellulose and Polyurethane resins for printing in liquid systems for flexible packaging; and Nitrocellulose, Polyurethanes and Acrylic resins for coating in the nail varnish, leather, automotive refinishing and wood segments.
Glaucia Boner
Professional packaging for more than 30 years, is a designer graduated in visual communication by Fundação Armando Alvares Penteado – FAAP and Post Graduated in consumer sciences applied by the School of Advertising and Marketing – ESPM with course at the School of Packaging- Fundamentals of the Michigan State University packaging. Minister courses, workshops and lectures on packaging design and visit international fairs and events of the sector, such as Interpak (Germany), Metpack Expo (Germany), Fispal and Brasilpack. Worked in reference design agencies in Brazil, developing packaging projects for Nestlé, Coral Paints, Schincariol Brewery, Pão de Açúcar Group, brewery Antarctica, Suco Del Valle, Kimberly Clarke-Kenko, Polenghi, among others. Winner of Best Packaging Award in the category of packaging for small and medium companies of the ABRE Award. She is a managing partner of the Idea Viva Strategic intelligence and communication developing brands, packaging and communication.
Guilherme Presa Arcuri
Mechanical Engineer graduated from Mauá Engineering School (EEM). He is a joint owner of Symbios-Pack & Arki Packaging, exclusive distributors of the world's leading manufacturers of packaging equipment and systems, and member of the board of directors of Igaratiba, Moltec and Tiba.
Henrique Presa Arcuri
Graduated in Mechanical Production Engineering from Mauá Engineering School and MBA in Business Management from FGV. He is a joint owner of the companies Symbios-Pack & Arki Packaging and member of the board of directors of the companies Igaratiba, Moltec and Tiba, references in the packaging and household goods market.
Marcos Roberto Bontempo
Graduated in Chemical Engineering from the São Bernardo College and post-graduated in Occupational Safety Engineering and Business Management from the Escola Superior de Propaganda e Marketing. Currently, he works as Production Manager for Cia. Nitro Química.
Magda Cercan
Mechanical technician in production processes and machinery projects. She graduated from the Faculdade de Tecnologia de São Paulo, UNESP. Metallurgical engineer from Universidade Presbiteriana Mackenzie. She has been working in logistics and packaging development for over 25 years. She worked for companies such as IBM, Continental Automotive, and Robert Bosch. She has experience in projects related to packaging transportation, handling and storage solutions. She has won several awards for her packaging projects and logistics solutions, being a teacher and co-author of several books. Magda is also Packaging Transport Coordinator at Instituto de Embalagens, as well as FuturePack Manager.
Margaret Hayasaki
Journalist from University Estadual Paulista Júlio de Mesquista Filho (UNESP-Bauru) with a postgraduate degree in Business Communication from the Cásper Líbero Foundation. She has been involved in packaging journalism for 15 years. She has written for Embanews Magazine and is now the editor-in-chief of Pack Magazine and communications consultant at the Instituto de Embalagens.
Murillo Csonka Longo
Graduated in Electrical Engineering from Faculdade de Engenharia Industrial (FEI) and MBA in Project Management from Fundação Getúlio Vargas (FGV). Murillo has 10 years of professional experience in the Marking and Coding market started in the engineering area, through sales and marketing with knowledge of the market of all Americas, already has worked leading the launching of new products, market positioning analysis, responsible for communication to the market, organization and sales support. Currently working as Marketing Specialist at Markem-Imaje Brazil.
Paulo Roberto Villas
Degree in mechanical engineering from UFRJ and MBA in Business Management from FGV, working since 1985 with packaging. Acting in converters (Logoplaste and Poligran) focused on blowing and injection managed and built plants, developed packaging and processing patent. Later acting in Coca-Cola Brazil in the position of manager and director of packaging led projects of innovation and optimization of packaging. Since 2015 he is Coca-Cola Brazil's technical operations director with emphasis on supply and governance of factories and distribution. He has been conducting blow training for more than 20 years.
Rodrigo Affonso
Electrical Engineer graduated from the Faculdade Politécnica de Jundiaí, postgraduate degree in Food Science and Technology from Unicamp. For 20 years at Poli Instrumentos he worked in the areas of technical assistance, projects and commercial, currently occupies the position of Technical Director.
Rodrigo Vanni
Graduated in Production Engineering in 2006. He has been working in the plastics industry since 1991, in companies such as Moltec, Qualipac (Pochet) and Logoplaste. Currently holds the position of Project and Engineering Manager Logoplaste Industrial.
Silvio Rotta
Electrical engineer, with postgraduate degree in industrial administration and Commercial Management in the United States. He took over command of Krones' sales area in Brazil in 2007, after leaving the commercial management of Alcoa. Currently, he is the director of Krones.