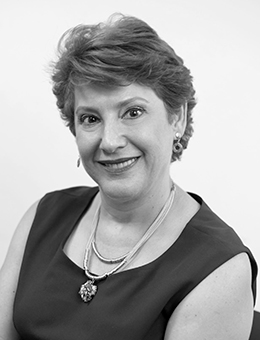 Assunta Napolitano Camilo
Book Director
Mechanical Engineer from Escola Politécnica-USP-Brazil, with specialization in Industrial Administration from FCAV/USP and in Marketing from ESPM and Business School. Additionally, she attended to other courses and internships in the packaging area, both in Brazil and abroad.
She has over 30 years of experience in the packaging market, with expertise in the areas of development, strategic planning, and business management: Cyklop, DixieToga, Tetra Pak, and Ripasa. Also a writer and an international speaker, she has covered themes as packaging, colors, design, trends and innovations, sustainability, among others.
Participation in major national and international events and fairs related to the packaging industry: InterPack, K, Emballage, Chinaplas, Canton Fair, Tokyo Pack, Envase, Anuga, Drupa, Pack Expo, Packaging, SIAL, ISM, Ambalaj, Andina, etc.). Graphics and packaging technology teacher in several institutions and packaging courses.
Assunta Camilo has won national and international awards and was elected the professional of the year in the 20th Embanews Brazilian Packaging Award. She has also won "The best pack of the year". Currently, she is the Director of FuturePack and Instituto de Embalagens (Packaging Institute).
Antonio Andrade de Paula
Organization of this book
Chemical engineer from Faculdade de Engenharia Industrial (FEI)/Brazil, having attended packaging specialization courses in the United States and Germany. He has been working in the packaging market since 1976 for companies from different segments: Toga, Itap, AlliedSignal, TIV Plastics, FEVA. In addition, he has worked as a technical consultant in the areas of flexible packaging, biodegradation, recycling, and sustainability. He is presently the co-owner of Digital Brain Consultoria e Treinamento, a company dedicated to consulting and training of packaging industry professionals. He is a teacher at Instituto de Embalagens and coordinator of the Flexible Packaging course.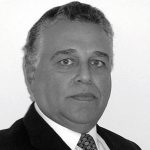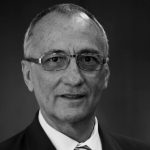 Claudio Marcondes
Book Coordinator
Material engineer from the Federal University of São Carlos with specialization in Polymers, he has also post-graduation degrees in Financial Administration from FAAP, Marketing Business Administration from ESPM, Strategic Innovation Management from Unicamp, and Packaging from the Michigan State University. He has 25 years of experience in the areas of product development and markets. Currently, he is a Master's student in Materials Engineering at Unicamp and Technical Services Manager at Cromex.
He is a teacher at Instituto de Embalagens and coordinator of the Material Center.
Carolina Teixeira
Designer graduated from the University of Minas Gerais – UEMG and packaging specialist. Professor of Design at the University of Minas Gerais. Ministers Strategic Design classes and lectures in several institutions all over Brazil. In 2010, she taught at the Institute San Ignacio Loyola in Lima – Peru. She has been working for over 12 years in the packaging sector and currently runs her own agency, Coral Design, acting in the areas of planning and development, packaging and branding, with projects developed in Brazil, USA, Peru, and Colombia. She is a teacher and co-author of books coordinated by Instituto de Embalagens
Eudes Scarpeta
Graduated in Business Administration and post-graduated in Strategic Management. Graphic specialist, he has been working since 1979 in the graphic area. He worked for 13 years in ISO TC 130 and was a leader in the Standard Flexo Project. He wrote the book "Flexography – a Practical Handbook" and other. He is a lecturer and conducts courses, in addition to providing technical advice to various companies in Brazil. He is a teacher and co-author of several books from Instituto de Embalagens.
Fernando Antonio Cardoso Ferreira
Graduated in Environmental Technology from SENAI Mario Amato, and in Chemical Engineering from the São Bernardo College. Post-graduated in Business Management from ESPM, with specialization in Environmental
Engineering from the University of Campinas.
20 years of experience in the chemical industry, in the areas of Quality Control, R&D, Technical Support and Product Engineering, especially in resins for coatings (Automotive Refinish and Wood), and inks (liquid and UV).
Marcos Roberto Bontempo
Graduated in Chemical Engineering from the São Bernardo College and post-graduated in Occupational Safety Engineering and Business Management from the Escola Superior de Propaganda e Marketing. Currently, he works as a Market Manager for Cia. Nitro Química.
Magda Cercan Garcia
Mechanical technician in production processes and machinery projects. She graduated from Faculdade de Tecnologia de São Paulo, UNESP. She has been working in logistics and packaging development for over 25 years. She worked for companies such as IBM, Continental Automotive, and Robert Bosch. She has experience in projects related to packaging transportation, handling and storage solutions. She has won several awards for her packaging projects and logistics solutions, being a teacher and co-author of several books. Magda is also Packaging Transport Coordinator at Instituto de Embalagens, as well as FuturePack Manager.
Marcos Vieira
Chemical Engineer with Master's degree in Polymer Adhesion. He has more than 25 years of experience in polyester, co-polyester and film development. Author of patents and technical articles about polyester resins and films. He has developed several innovative products using copolymerization, co-extrusion, in-line and off-line coatings, surface treatments and vacuum metallization technologies. Marcos started his career at Rhodia Films and is currently the Research and Development Manager at Terphane.
Mauro Castro
Mechanical Engineer, from the UFPB-Brazil university. He has over 29 years of experience in polyester film process and products development. Mauro has lead the projects of new film lines in all phases, from the decision point process and specifications to the start up and ramp up of the lines. He has developed several innovative products by using technologies such as stretching, coextrusion, in-line and offline coatings, surface treatments and vacuum metalizing applied to polyester films. Mauro started his career at Rhodia Filmes and now he is Polyester Films Production Manager for Terphane
Paulo Beolchi Rios
Graduated in Physics from the University of São Paulo (USP) with a Master's degree in application of Nuclear Technologies from IPEN. 18 years of experience in product development for the packaging industry and in the industrial use of ionizing radiation. Technical Director at INOVAFI – Física Aplicada à Inovação Ltda., part of UNICAMP.
Rodrigo Duarte
Graduated in Chemical Engineering from the Federal University of São Carlos (UFSCar) with ten years of experience in the flexographic industry. He was trained in flexography at Senai Theobaldo De Nigris in São Paulo, Brazil, and
at the Fox Valley Technical College in Wisconsin, USA. Application Development Specialist at 3M Brazil with technical responsibility for the paper and printing markets.
Sidnei Schilive
Graduated in Mechanical Drawing and Projects, as well as in Industrial Design, specialized in Production, Product and Economic Engineering. He worked for 11 years in the development engineering for the production of pasta, and seven years as Development Engineering Manager for the cookies industry. Currently, he is a Commercial Director at Masipack, where he has been working for 14 years