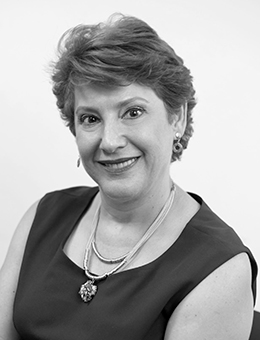 Assunta Napolitano Camilo
Director of this book and the Collection Better Packaging Better World
Mechanical engineer from the São Paulo University (USP) Polytechnic School, in Brazil, with specialization in Industrial Administration from FCAV/USP and in Marketing from ESPM and Business School. Additionally, she attended other courses in the packaging area in Brazil and abroad and in addition to internships in Germany and in the United States. She has over 40 years of experience in the packaging market, with expertise in the areas of development, strategic planning, and business management, in companies such as Cyklop, DixieToga, TetraPak, and Ripasa. Also, as a writer and international speaker, she has covered themes such as packaging, trends and innovation, sustainability, among others. She has participated in major national and international events and fairs such as InterPack, K, Emballage, Chinaplas, Canton Fair, Tokyo Pack, Envase, Anuga, Drupa, Pack Expo, Drinktec, SIAL, ISM, Ambalaj, and Andina. She won several national and international awards, including Professional of the Year, in 2011, and the 2013 Embanews Brazilian Packaging Award. Currently, she is the Director of FuturePack and of the Instituto de Embalagens (Packaging Institute).
Simone Ruiz
Coordinator
Bachelor of Science in Industrial Chemistry from Faculdades Oswaldo Cruz, with a postgraduate degree in Sustainable Projects and Corporate Carbon Management by UFPR, MBA in Strategic Planning and Management by Uninter, and with several courses related to packaging in the USA and Europe. She has been working for almost 30 years in packaging projects, innovation, sustainability, research and development. She worked for companies such as Nestlé, Mondelēz and Antilhas Embalagens, in the areas of Packaging Research and Development, Quality, Project Management and Innovation. She led projects of leading brands in Brazil, Argentina and Mexico; coordinated projects of different types of packaging and worked in the development of innovation projects for graphic finishing for paper and paperboard packaging. She is co-author of books of the "Better packaging. Better world" Collection. For the last five years, she has been coordinating packaging courses, workshops and technical books and teaching classes, at the Instituto de Embalagens. Currently, Simone is a senior consultant at Instituto de Embalagens (Packaging Institute) and FuturePack.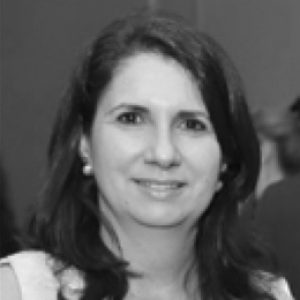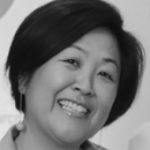 Margaret Hayasaki
Journalist
Bachelor of Arts in Journalism from the Universidade Estadual Paulista Júlio de Mesquita Filho (UNESP-Bauru), with a post-graduate degree in Business Communications from the Fundação Cásper Líbero. She has been involved in journalism related to packaging for 25 years. She worked at the editorial staff of the Embanews Magazine and is now the editor-in-chief of Pack Magazine and a communications consultant at Instituto de Embalagens
Edenilson Santos
Graphic Project & Photo
He has a specialization in Digital Design from Centro Universitário FIEO (UNIFIEO) and a postgraduate degree in Packaging: Project Management from the Serviço Nacional da Indústria (SENAI). He has also postgraduate degrees in in Marketing, Strategic Management and Value Generation from FIA. He is currently a Marketing and Communications analyst at Instituto de Embalagens.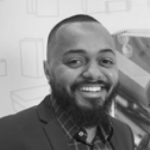 COAUTORS MEMBERS OF INSTITUTO DE EMBALAGENS
Claudio Marcondes
Bachelor of Science in Material Engineering from the Federal University of São Carlos (UFSCAR). He has post-graduate degrees in Finance Administration from FAAP, Marketing Business Administration from ESPM, Strategic Innovation Management from Unicamp, and Packaging from the Michigan State University. He has more than 30 years of experience in the areas of product and nanotechnology market development. Currently, he is a Master's student in Materials Engineering at Unicamp and consultant in nanotechnology. He is a teacher at Instituto de Embalagens and coordinator of the Materials area.
Olinda Mirnada
Bachelor in Chemical Engineer from the Faculdade de Engenharia Industrial (FEI), postgraduate in Marketing and Communication, MBA – Alcan Inc and several specialization courses in the technical areas, corporate leadership, people management, fi nance, and foreign trade. 35 years of experience in flexible packaging, working in the areas of Product Development, Quality, Technical Assistance, Commercial, Marketing, Industrial and Supplies. She worked at companies such as Toga-Alcan-Bemis (now Amcor), Inapel, Empax, CBS Elos. She provided consultancy to the companies Embalagens Diadema, Cepalgo, Jaraguá, Finepack. She currently is a Consultant in the Technical, Commercial and Management areas and a Teacher of Instituto de Embalagens.
INVITED COAUTORS
Adriano Godoi
Graduated in Graphic Designer from Senai – Theobaldo de Nigris and with courses in sales and neo linguistics. Specialist in prepress, graphic arts and flexible packaging, he has been working in the flexographic market since 1995, in addition to being a technical consultant in this segment.
André Garcia Fagundes Badaró
Chemical Engineer with master degree in Business Strategy (stricto sensu), sponsored by Vanderbilt University (USA) also holds a degree in Finance and Marketing from FIA and Fundação Dom Cabral. 12 years of experience in the Petrochemical industry, having worked in the Financial, Marketing and Commercial areas and now leads the Innovation and Market Development team for Paper Packaging at Klabin, within the Packaging Business
Célia Freitas
Bachelor of Science in Physics from PUC-SP and postgraduate in Marketing Management from FAAP. She has been working for more than 30 years in the Terphane group. She started her career at Rhodia Têxtil at the Polymer Technology Center. She actively participated in the development of flexible packaging in Brazil, such as stand-up pouch packaging for tomato sauces and cleaning products. She is currently Market Development Manager at Terphane and works in the Brazilian and Export markets.
Elcio de Souza
Graphic arts technician, with a bachelor's degree in Chemistry from the University of Guarulhos, and post-graduate in Production Management from the Federal University of Santa Catarina. He specialized in Graphic Production at the Training Center for Graphic Arts in Chemnitz, in Germany, and holds a master's degree in Mechanical Engineering, Materials and Manufacturing Processes from the University of Campinas (Unicamp). Director of SENAI Barueri School and SENAI Theobaldo De Nigris School. Teacher and consultant for several companies in the graphic arts and packaging areas; professor at the postgraduate course in Packaging Engineering at Mauá Technology Institute. He has worked in companies such as Editora Abril and Van Leer Embalagens Industriais and is a member of ISO's international standards committee for the graphic segment.
Felipe Toledo
CEO of Camargo Embalagens, graduated in Business Administration, with a postgraduate degree in Business Management and Financial Management from FGV-RJ and OHIO University, and specialization in Family Business Management from IESE-Barcelona. Member of the Board of ABRE – Brazilian Packaging Association and of Dscoop Americas.
Fernando Ferreira
Graduated in Environmental Technology from Mário Amato SENAI Technology Institute and Chemical Engineering from São Bernardo College, post-graduated in Business Management at ESPM, specializing in Environmental Engineering from the University of Campinas (Unicamp). He has 23 years of experience in the chemical industry, in the areas of Quality and Regulatory, R&D and Innovation Processes, mainly in nitrocellulose and polyurethane resins for printing in liquid systems for flexible packaging for the nail polishers, leather, automotive refinishing, and wood segments.
Glaucia Boner de Oliveira
Packaging professional for over 30 years, she is a designer graduated in Visual Communication from the Armando Álvares Penteado School (FAAP) and post-graduated in Applied Consumer Sciences from Escola Superior de Propaganda e Marketing (ESPM). She also took part in the Fundamentals of Packaging course at Michigan State University School of Packaging. She conducts courses, workshops, and lectures on Packaging Design and visits fairs and international events of the sector, such as Interpak (Germany), Metpack Expo (Germany), Fispal, and Brasilpack. She worked in design agencies in Brazil, developing packaging projects for Nestlé, Tintas Coral, Cervejaria Schincariol, Grupo Pão de Açúcar, Cervejaria Antarctica, Sucos Del Valle, Kimberly Clark, Polenghi, among others. Winner of the Best Packaging Award, in the packaging for small and medium enterprises category, granted by the Brazilian Packaging Association (ABRE).
She is the managing partner of Ideia Viva Inteligência Estratégica e Comunicação, and teacher at Instituto de Embalagens.
Guilherme David Benetti
Graduated in materials engineering, specialized in metallurgy, from UFSCar since 2010. He has been working in the aluminum industry for 12 years, where he has worked in primary aluminum manufacturing processes, casting, heat treatments, extrusion of aluminum profiles and, since 2015, working in the area of lamination process for aluminum sheets and plates. Process engineer at CBA.
Leandro Vieira
Engineer specialized in bagging systems, graduated in Mechanical Engineering from UNIMEP – Universidade Metodista de Piracicaba, in 2016. With 14 years of experience in the bagging market, participating in projects to develop new technologies together with Haver & Boecker Germany as well as nationalization processes of equipment to meet the needs of the local market. Specialist Engineer responsible for determining which technologies will be used in the projects, as well as analyzing the cost-benefit of each project with the client; Layout engineering team coordinator; Head in the implementation of 3D project integration using the Autodesk package between headquarters in Germany and Brazil; Head of a global research and development project involving group companies in Germany, China, India, USA and Brazil.
Levi Vieira de Sousa
Bachelor of Science in Chemistry from Universidade Camilo Castelo Branco, with a Lato Sensu postgraduate degree in Chemistry from Faculdade Oswaldo Cruz and an MBA in Strategic People Management from Faculdade de São Caetano do Sul. Currently working as Coordinator of the technical support team for Nitro's global customers, in the Chemical Specialties division.
Lucas de Lima Accorsi
Bachelor of Science in Chemical Engineering from UFRGS. Currently working in the aluminum industry for 9 years, have already worked in the areas of electrostatic painting and anodizing of aluminum profiles, coating of aluminum sheets for application in flexible packaging, production in the area of cutting and packaging of aluminum sheets and in the lamination process and aluminum foil cutting. Currently is Process coordinator at CBA.
Mariana Vendiciano Vasconcelos Moura
Graduated in Production Engineering, with a postgraduate degree in Quality and Productivity. 14 years of experience in the Quality area in the industrial sector, of which 12 years are in the aluminum metallurgical industry. Currently is Production engineer at CBA.
Matheus Henrique Seabra Rosa
Bachelor of Science in Chemical Engineer from USP with a specialization in plastics and rubber processing from UFRJ and a postgraduate degree in leadership and innovation from FGV. Holds the current role of R&D manager at Valgroup in the industrial films segment and has eight years of experience in research and development of shrink and stretch films.
Ralph Pereira Vieira
Bachelor of Arts in Advertising and Marketing from UNIP and technician in precision mechanics from Senai Suiço-Brasileiro. Over 20 years of experience in the technical and commercial areas of packaging equipment, business development and custom packaging solutions for the food, chemical, cosmetics and consumer goods industries. Worked for the companies Mahle, Newell Rubbermaid, Andorinha and Masipack. Has working at Multivac for the last 8 years and currently is its commercial manager.