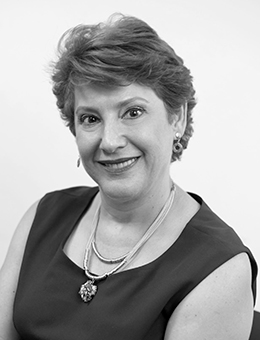 Assunta Napolitano Camilo
Book Director
She is a Mechanical engineer from Escola Politécnica-USP-Brazil, with specialization in Industrial Administration from FCAV/USP and in Marketing from ESPM and Business School. Additionally, she attended to other courses and internships in the packaging area, both in Brazil and abroad. Graphics and packaging technology teacher in several institutions and packaging courses.
Antonio Andrade de Paula
Organization of this book
Chemical engineer from Faculdade de Engenharia Industrial (FEI)/Brazil, having attended packaging specialization courses in the United States and Germany. He has been working in the packaging market since 1976 for companies from different segments: Toga, Itap, AlliedSignal, TIV Plastics, FEVA. In addition, he has worked as a technical consultant in the areas of flexible packaging, biodegradation, recycling, and sustainability. He is presently the co-owner of Digital Brain Consultoria e Treinamento, a company dedicated to consulting and training of packaging industry professionals. He is a teacher at Instituto de Embalagens and coordinator of the Flexible Packaging course.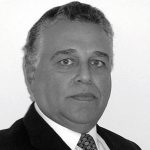 INVITED CO-AUTHORS
Carolina Teixeira
Designer graduated from the University of Minas Gerais – UEMG and packaging specialist. Professor of Design at the University of Minas Gerais. Ministers Strategic Design classes and lectures in several institutions all over Brazil. In 2010, she taught at the Institute San Ignacio Loyola in Lima – Peru. She has been working for over 12 years in the packaging sector and currently runs her own agency, the Coral Design, acting in the areas of planning and development, packaging and branding, with projects developed in Brazil, USA, Peru, and Colombia
Carlos Eduardo de Campos
Chemical Engineer by Escola Politécnica USP – São Paulo – SP, production engineering training by Fundação Vanzolini, Materials Management by Fundação Getúlio Vargas, Business logistics by Fundação Getúlio Vargas, Black Belt – Lean Six Sigma specialist by George Group – Minneapolis USA, Strategic Business Management MBA by FGV-SP
Celso Negrão
Graduated in marketing and communication from ESPM/Brazil and Product Design from FAAP. Post graduated in Business Strategic Management from Uni Anhanguera/Brazil. Author of the book Design de Embalagem: Marketing à Produção, Publisher Novatec and Guide to Packaging for Organic Product and other Packaging Books from Instituto de Embalagens. Has more than 40 years of professional experience in Communications, Marketing and Management. He is teacher from Instituto de Embalagens.
Claudio Marcondes
Material engineer from the Federal University of São Carlos with specialization in Polymers, he has also post-graduation degrees in Financial Administration from FAAP, Marketing Business Administration from ESPM, Strategic Innovation Management from Unicamp, and Packaging from the Michigan State University. He has 25 years of experience in the areas of product development and markets. Currently, he is a Master's student in Materials Engineering at Unicamp and Technical Services Manager at Cromex
Silvio Rotta
Electrical Engineer, graduated in Industrial Administration with post-graduate degree in Business Administration in the United States. Has been in charge of Krones' sales in Brazil since 2007, after acting as Commercial Manager with Alcoa